Would You Take 10000 Dollars Now Or 50000Dollars If Our Golden Knights Win The Cup
What would you do?
Take a sure $10,000 now or roll the dice that our beloved Vegas Golden Knights will win the Stanley Cup and pocket $50,000 if they win or nothing if they lose?
https://kunversion-frontend-blog.s3.amazonaws.com/images/1b2f200a2ce041f1dcfd9af320a79a723642bfad.jpg" title="The Las Vegas Golden Knights in action" width="300">
Last summer few believed an expansion team would ever get to the Stanley Cup. But a lot of Las Vegans put $100 down for them to win the Cup just as souvenirs. The odds then were 500 to one. There were 350 people who had to make this decision. The true believers!

Las Vegas sports books could lose up to $7 million if the Golden Knights actually win. So they offered this trade-in before the championship began.
Me, I'd take the 10 grand and run. Easy to say now that we are down 3-1. But what would you have done last Saturday?
Go Knights Go...even if it's next season.
((hugs)) BETH Ellyn
THE Las Vegas Real Estate Concierge
702.758.4318 Talk. Text. SMS. Video chat
[email protected] Google Hangouts
@yale1974 Twitter
BA: Yale
MS: Columbia
MBA: L'ecole du Hard Knocks
Licensed in Nevada since 1996: I have previous
When competence AND creativity matter!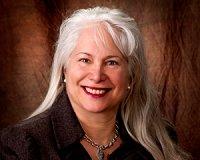 Author:
Beth Ellyn Rosenthal
Phone:
702-324-6911
Dated:
June 5th 2018
Views:
183
About Beth Ellyn: I like to be a pioneer.I I am the founding state broker for Nevada for eXp. I am agent 61 out of ove...