What Is The Biggest Mistake Home Sellers Can Make
Answer: PERSONALIZATION !
In addition to the financial benefits of home ownership, one of my favorite joys is you can make the house your own. If I want to paint your office deep purple, well, you can.
However, when you go to sell your home, it's a numbers game. You want to make your home as appealing to the largest number of people as possible to get the highest price. So, you will have to repaint the office mocha when it's time to move.


One of THE biggest personalization mistakes is to mess with your garage. Two of my neighbors have done just that. Each has a two-car garage. A second, one-car garage sits perpendicular to it in a large driveway, totalling three. Each neighbor decided to use the one-car garage as additional living space.
The first one made it his home office. Adding air conditioning to the garage is a great idea. But he added a bathroom, too, at great expense. That means it can never be a garage again.
The second neighbor made the garage an additional bedroom. Fine. But they dug up the drive leading to it and planted cacti in front of the garage door. So, it too, can never become a garage again.
I love my street and specialize in showing buyers the coolness of living in our neighborhood. This is a luxury enclave. People in this price range have multiple cars. (My house has a tandem garage and I can fit four vehicles in it easily, including my dual cab Toyota Tundra.) These buyers won't even consider a home in this price range with a two-car garage.
Neither of these repairs was cheap.... People, if you want more bedrooms or a home office, buy a different house!!!!!!
If you are about to embark on a major home renovation, run it past me (really!). Or go to Zillow. Pick the room (say kitchens) and look at the photos of kitchens people have liked. You can see what buyers today think is dreamy. When I gutted my kitchen, I also polled three appraisers to see what they valued. They echoed the Zillow readers. Then I added those elements to my new kitchen.
Make your home your own. Just be able to undo what you did when it's time to sell.
Just my 2 cents.
((hugs)) BETH Ellyn
THE Las Vegas Real Estate Concierge
Managing Broker, Nevada
702.758.4318 Talk. Text. SMS. Video Chat
[email protected] Google Hangouts
BA: Yale:
MS: Columbia
MBA: L'ecole du Hard Knocks
Licensed in Nevada since 1996: I have previous.
When competence AND creativity matter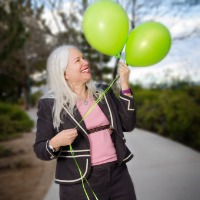 Author:
Beth Ellyn Rosenthal
Phone:
702-758-4318
Dated:
December 16th 2016
Views:
276
About Beth Ellyn: I like to be a pioneer.I I am the founding state broker for Nevada for eXp. I am agent 61 out of ove...