The ONLY Time Gender Pay Inequality Actually Works For Women In Las Vegas
Today is Equal Pay Day. (Yes, i think that's a marvelous idea.) Yesterday the National Partnership for Women and Families published its national findings:
Women in the US earn 80 cents for every dollar the boss pays men. Annually, a woman working full time earns on average $41,554 a year. But men average $51,640. Nevada ranked No. 30 out of 51 on the pay disparity spectrum.
As a hard-workin' woman, this makes me soooo angry it drives me to drink.

So I'm heading over to Mingo Kitchen & Lounge. Today, from 6 to 8, the restaurant's specialty cocktails will be available for 65 cents for women. The same drinks for men will cost a $1. The bar is known for its clever crafty drinks. I like the tequila-based Alien Mule.
Photo by Rhianon Lassila on Unsplash

And that, my friends, is yet another reason why I love living and working in Las Vegas. Locals have a sardonic sense of humor spiced with a dash of fun!

Mingo Kitchen & Lounge: 6416 1017 South 1st Street #180, Las Vegas, NV 89101. This is in the Arts District in downtown Las Vegas.
((hugs)) BETH Ellyn
THE Las Vegas Real Estate Concierge ... who fights for you when things go wrong, because they usually do!
P.S. Are you happy with your Zestimate? If not, call/text. I can help.
Here is a list of just reduced homes in Las Vegas. The list updates daily.
http://bethellynrosenthal.nv.exprealty.com/index.php?types[]=1&areas[]=city%3ALas+Vegas&fbts=11094&beds=0&baths=0&min=0&max=30000000&map=0&options[]=reduced&sortby=listings.listingdate+DESC&quick=1&ppc=pay+blog&addht=pay+blog

702.758.4318 Talk. Text. SMS. Video chat
[email protected] Google Hangouts
@yale1974 Twitter
BA: Yale
MS: Columbia
MBA: L'ecole du Hard Knocks
Licensed in Nevada since 1996: I have previous!
When competence AND creativity matter!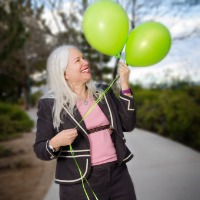 Author:
Beth Ellyn Rosenthal
Phone:
702-758-4318
Dated:
April 10th 2018
Views:
195
About Beth Ellyn: I like to be a pioneer.I I am the founding state broker for Nevada for eXp. I am agent 61 out of ove...