Should Sellers Pay For Their Own Home Inspections
Should sellers order their own home inspections? Is that a necessary selling expense since Nevada documentation clearly puts this expense on the buyers's side of the ledger? Caveat emptor, you know.
My answer: an astonishing YES! It will be the best $400 or so you spend in this real estate transaction.
Why?
Let me count the ways. First, an inspection tells you what you have to fix BEFORE you put your house on the market. I just sold my home. I had installed a chic chandelier 10 feet over the jetted bathtub. When I had my own home inspection, the inspector told me I had to take it down. Why? "Because a man 6 foot 7 could stand up in the bath, reach up, touch the light and be electrocuted." I responded: "A 6 foot 7 man would not fit in the bathtub." Didn't matter. The chandelier violated safely codes so down it came. (It now is the beacon in front of my new home.)
In another instance, my seller had no idea he had major roof problems until his potential buyer's inspection uncovered them. The buyer walked because the damage so extensive. If he had had his own inspection, he could have repaired the roof before he put the home on the market.
Second, it protects you from aggressive-and not always ethical-buyers. I have been in situations when the buyer's inspectors found tons of things wrong which they wanted my sellers to repair or lower the price. In some cases this was a negotiating strategy on the buyer's part to lower the price because things they said were broken really weren't. We knew this because we had had our own inspection.
My solution: I invited their inspector to meet me and our inspector at the house to see what was really up. Shockingly, they declined and the buyer withdrew the repair requests. House closed on time with no extra expense to the seller.
Third, you can attach the inspection report to your Seller's Real Property Disclosure form. While anybody can sue for anything, having a licensed third party list everything right and wrong with your house goes a long way in protecting you from lawsuits after the fact. Here in Nevada, it's triple damages if your buyers find out you lied.....
Finally, the report actually creates trust. Buyers just assume sellers will lie to them. I print out the inspection report and leave it on the kitchen island. In many cases, the buyers are so impressed with the report they decide to save the money and not have an inspection themselves.
Be sure your inspection report includes photos of everything. And make sure the inspector will answer your buyers's questions if there are any. This takes you out of the discussion!
If you have any questions about this, please call/text. I can also share with you some great las vegas inspectors.
((hugs)) BETH Ellyn
THE las vegas Real Estate Concierge
State Managing Broker, Nevada
702.758.4318 Talk. Text. SMS. Video chat
@yale1974 Twitter
BA: Yale
MS: Columbia
MBA: L'ecole du Hard Knocks.
Licensed in Nevada since 1996: I have previous
When competence AND creativity matter!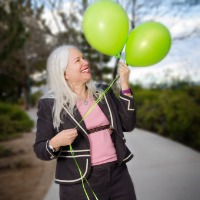 Author:
Beth Ellyn Rosenthal
Phone:
702-758-4318
Dated:
February 16th 2017
Views:
197
About Beth Ellyn: I like to be a pioneer.I I am the founding state broker for Nevada for eXp. I am agent 61 out of ove...