How Will The Raiders Move Affect Vegas Real Estate
The Raiders will be touching down in las vegas in 2020. How will this affect las vegas residential real estate? Is the move a penalty or a field goal for local homeowners?
Of course, no one has a clue. But I lived in Dallas, Texas from 1978-1996 when the Dallas Cowboys were winning Super Bowls, so I can proffer some guesses.
In-migration will increase. We locals know that this is a great place to live even if you rarely show up on South las vegas Boulevard. Most visitors are clueless about what life is like actually living here in las vegas. One tourist actually stopped me in front of the Linq and asked if I lived in las vegas. I told her no, I drive in from LA every day and she believed me before I fell into paroxysms of laughter.
But the NFL football games changes the tourist mix. I suspect some of the die hard football fans will like hiking Red Rock Canyon or jet skiing through the towering walls of rock on the Colorado River. Yep, if you can handle 117 in August, this is THE place for you!
Actually, in-migration is already happening. Last year the US Census Bureau ranked Clark County No. 3 in population gain in the US. Only Maricopa County AZ (Phoenix) and Harris County, Texas (Houston) beat us. Clark County welcomed 46,375 new residents. That's an average of 127 per day.
Home prices will go up???? Hopefully the law of supply and demand will be on our side. As you know, las vegas is in a valley surrounded on all sides by mountains. Look up at night and you will see homes inching up the mountain...and then blackness. Ever wonder why? Because that's federal law, thanks to all the land in Nevada once owned by the Bureau of Land Management. It will literally take an act of Congress to allow residential development further up the mountain
Can you get this current Congress to agree on anything? Unlikely. So plan on the building ban staying. That means the amount of acres in the valley will remain finite.
There is only so much raw land left. When I moved to Vegas in 1996 I calculated all the available land would be gone by 2015. (Number of acres left divided by the current annual land absorption rate equals how many years before there is no more land left in the valley.)
When structures occupy all the available land, buyers will have to purchase existing homes and tear them down or renovate. (Think Manhattan.) Given the laws of supply and demand, more buyers than homes should drive prices up. Of course, something unthinkable like Lehman Brothers going under could happen and alter the equation. This is a betting town!
Vegas will be even more fun! Professional football and hockey. Yes!
((Hugs)) BETH Ellyn
THE las vegas Real Estate Concierge
State Managing Broker, Nevada
702.758.4318 Talk. Text. SMS. Video chat
beth.rosenthal@exprealty.com Google Hangouts
@yale1974 Twitter
BA: Yale
MS: Columbia
MBA: L'ecole du Hard Knocks
Licensed in Nevada since 1996: I have previous
When competence AND creativity matter!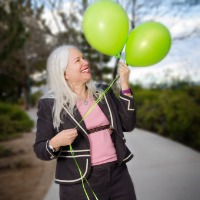 Author:
Beth Ellyn Rosenthal
Phone:
702-758-4318
Dated:
March 30th 2017
Views:
1,047
About Beth Ellyn: I like to be a pioneer.I I am the founding state broker for Nevada for eXp. I am agent 61 out of ove...