How To Find A House When There Are No Houses To Find
Surprise! Surprise! Las Vegas, home of the Real Estate Apocalypse, has less than a two-month supply of homes for sale. A "healthy" market has six months of homes for you to choose from.
Translation: That means it's really difficult to find a home, much less the home of your dreams.
Here are the numbers. Today there were just 5,416 homes for sale in the Las Vegas Valley. That's 30 percent FEWER homes on the market today versus last year.
Houses here historically sell in 60 days or less. Last month 82 percent of Las Vegas resale homes sold within that magic 60-day period, according to the Greater Las Vegas Association of Realtors.
Overpriced homes stay on the market forever. Today there were just 19 homes on the market more than 75 days!
Here are six tips to make sure you get one of those Las Vegas homes under contract:
Get pre-approved. If you are not paying cash, you become a cash buyer if you get pre-approval for your loan. What does this mean? This means you go through underwriting before you find the house, not after. Underwriting is when you provide that mountain of financial paperwork the mortgagee wants to see. Then their underwriting unit gives the paperwork a body cavity search to ferret out any problems. You solve those issues and get pre-approved. Note: this is NOT pre-qualified. Today sellers only want to deal with cash or pre-approved buyers. If you are just pre-qualified, you are going to be disappointed....

Be patient. Recently I had one buyer write 13 contracts before they found a house their family liked and a seller actually signed the residential purchase agreement on the bottom line. Your favorite word in this market is: NEXT. There will be a great house for you. Don't give up!

Don't be picky about the cosmetics. Don't stop looking in your favorite neighborhood or the requisite school system. But I've had buyers reject dream houses because they didn't like the color of the carpet. Paint and flooring are easy to change. And remember, you don't have to change 'em out right away since you're paying all those closing costs!

Check out some neighborhoods you may not have considered. They may increase your drive time. Or be more urban. But the larger the net, the more likely it is you will catch a fish.

Understand the urgency of the timing. The Realtor Association reports homes prices in March 2018 were 15.7 percent higher than they were in March 2017. And interest rates are creeping up, too. That means your money will buy less house for the same money. Every day you wait is literally costing you!

Decide in advance what to do when the appraisal comes in lower than your contract purchase price. These days the game is to pay list price or above just to get the house tied up. But then the appraisal comes back with what the bank's appraiser says the house is worth. (This is called the appraisal contingency. It's part of our Las Vegas sales contract.) You have the right to back out and get your earnest money back, no questions asked. But that means you have to start the whole process over. I have seen buyers pay up to $5,000 over the appraisal just to get the house. (One of my clients paid $25,00 over the appraisal. They really wanted that house and they had the money.) The bank won't lend you that extra amount, so you have to have it on hand. This may happen so discuss what you are going to do before you start shopping so it's not a crisis if it happens.
Good luck out there! And of course, I am here for you, producing those contracts until one signifies the house is yours.
((hugs)) BETH Ellyn
THE Las Vegas Real Estate Concierge
702.758.4318 Talk. Text. SMS. Video chat
[email protected] Google Hangouts
@yale1974 Twitter
BA: Yale
MS: Columbia
MBA: L'ecole du Hard Knocks
Licensed in Nevada since 1996: I have previous
When competence AND creativity matter!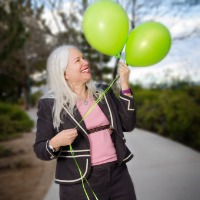 Author:
Beth Ellyn Rosenthal
Phone:
702-758-4318
Dated:
May 9th 2018
Views:
229
About Beth Ellyn: I like to be a pioneer.I I am the founding state broker for Nevada for eXp. I am agent 61 out of ove...