Finally Something FREE On The Las Vegas Strip YOGA
Yoga is the new "it" thing in Las Vegas (even though it's been around for centuries.) At goat yoga you can do downward dog with baby goats at a local park. You can try to do tree in one of the cabins at the High Roller, the Linq's observation wheel, staring down at the Strip hotels. And you can practice yoga, then have a beer at the Hofbrauhaus. (Probably not available at the Munich location.)
https://kunversion-frontend-blog.s3.amazonaws.com/images/4ed3b8273ec1ccc85ed6ddbe272d5ee89899d683.jpg" width="300" title="Beth Elkyn herself doing table top at goat yoga">
But none of these are FREE. That's why the yoga practice the Four Seasons Hotel at Mandalay Bay is hosting at its spa Saturday morning at 9 is so unusual. The goal: To celebrate Global Wellness Day.
The Four Seasons chain is known for its elegance, sophistication and commitment to quality. So it's no surprise they selected Greg and Celine Go to teach this FREE session. I have practiced with Celine at Evolution in Henderson and she is a wonderful yoga instructor. Celine tells the story of how she let her weight get out control and turned to yoga to reacquaint herself with her body. Greg took his first yoga class as an wedding anniversary present from his wife.
The Gos are creators of Go Yoga Wear. Their web site says, "Designed by yogis, Go Yoga clothing can help you experience the enriching benefits of your practice on and off the mat." I'm betting, this being Las Vegas, that they will have samples to purchase. (The NOT FREE part.)
https://kunversion-frontend-blog.s3.amazonaws.com/images/90e55940af546f179ff5d100cf2b615585a53b0b.jpg" width="300" title="Celine Go modeling her clothing">
After the class, Pressed Juicery will provide FREE samples to refresh our palates. (We already refreshed our spirits.)
Oh, if you use the valet at the Four Seasons Hotel, it's FREE. All you have to do is tip the valet. Probably cheaper than parking at the Mandalay Bay, where no parking is free.
See you there, yogis. Namaste.
((hugs)) BETH Ellyn
THE Las Vegas Real Estate Concierge
702.758.4318 Talk. Text. SMS. Video chat
[email protected] Google Hangouts
@yale1974 Twitter
BA: Yale
MS: Columbia
MBA: L'ecole du Hard Knocks
Licensed in Nevada since 1996: I have previous!
When competence and creativity matter!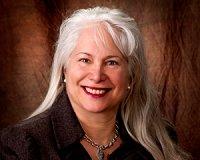 Author:
Beth Ellyn Rosenthal
Phone:
702-324-6911
Dated:
June 5th 2018
Views:
160
About Beth Ellyn: I like to be a pioneer.I I am the founding state broker for Nevada for eXp. I am agent 61 out of ove...