Why Late October and November Are THE Best Months to Buy an Air Conditioner
Here in Las Vegas I finally got to turn off my hard-working AC. The fall weather is glorious...and so is my reduced electricity bill.
So it seems kind of backwards to think about buying an AC unit now that summer is over. And that's one of the reasons why late October and November are the best months to purchase a new one.
I treated myself to a new Goodman unit last November, getting almost 1/3 off the price I would have had to pay during the sweltering Las Vegas summers. My old unit, birthed in 1995, had a SEER rating of five. But by 2017 it was probably operating at two. My new unit is 14 SEER.
Because of the refrigerant changes (see below), I had to replace the entire system. That meant I had to buy a new furnace too. (Mine is gas-fired.)
Then I compared my utility bills. The winter bills were 33% lower and my AC bills 50 percent. Yes, you read that right. I figure the replacement will pay for itself in savings in just over five years.
Here are the top five reasons why it's wise to make this mega- purchase now:
Over supply. The supply houses now have a surplus of units they don't need until next summer. They want these compressors gone so they can focus on furnaces as the mercury drops. If you want to bargain with your AC guy/gal, now is the time to do it.
2. Federal laws. Even though climate change is a hoax (yeah, right...) federal law has mandated the phasing out of R-22 AKA freon. The new refrigerant (the liquid agent in the compressor coils that actually doing the cooling) is R-410. R-410 doesn't have chlorine, which makes it environmentally friendly.
3. Replacement Cost. This change impacts your pocketbook two ways. First, since the industry is phasing it out, it's becoming more expensive to keep up. If you have to add freon to your old compressor, it will cost quite a bit more.
Second, it will be harder-and more expensive-to find parts for the old system since the new ones operate differently.
4. Operating cost. Based on my sample of one, the savings are truly significant. The SEER differential does make a difference.
5. House value. When I show buyers homes these days, the first place I take them is to the AC unit outside. If it's old, I knock at least $7,000 off our offer because we know they will sooner than later have to replace the unit. Infrastructure never really mattered to buyers but it does now as the AC industry changes systems.
6. Convenience. Who wants to wait a week without AC in August because the unit decided to die during a heat wave? Only the wisest are buying systems now!!!!!
I know AC compressors and refrigerants are not a sexy thing to talk about. But living here in the desert, I can't imagine anything more essential!
((hugs)) BETH Ellyn
THE Las Vegas Real Estate Concierge..who fights for you when challenges arise...because they do!
702.758.4318 Talk. Text. SMS. Video chat
beth.rosenthal@exprealty.com Google Hangouts
BA: Yale
MS: Columbia
MBA: L'ecole du Hard Knocks
Licensed in Nevada since 1996: I have previous!
When competence AND creativity matter!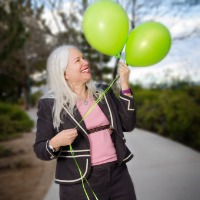 Author:
Beth Ellyn Rosenthal
Phone:
702-758-4318
Dated:
October 15th 2018
Views:
225
About Beth Ellyn: I like to be a pioneer.I I am the founding state broker for Nevada for eXp. I am agent 61 out of ove...