Las Vegas Real Estate Market Is Cooling...and It's Not Just Fall
I love Las Vegas in mid-September. The temperature starts falling and the city rejoices. Great weather for us is just ahead!
But for the first time in a couple of years, I feel a cooling in Las Vegas's red-hot recovery real estate market.
When I price my listing appropriately, they have been under contract in 48 hours or less. This is a real estate statistic called Days on Market (DOM.) Over the past couple of years, only overpriced homes stayed on the market well, maybe a week or two.
Currently I have a listing that is $50,000 less than Zillow's Zestimate. The sellers don't need to eke out the last dime, so we priced it appropriately. Ten days in and we still don't have a contract.
In my corner of the world, prices aren't falling. They are just not going up as fast. And Las Vegas homes are taking longer to sell.
The S&P Corelogic Case-Schiller Index, which announces its findings the last Tuesday of every month, agrees with me. The results are for July and compare July 2018 with July 2017.
For the last two months (June and July) Las Vegas led the 20-city composite in year-over-year gains. In July we enjoyed a 13.7 percent year-over-year price increase, according to the Index.
David M. Blitzer, Chairman of the Index Committe at S&P Dow Jones Indices, said in a press release: "Year-over-year gains slowed in July. The slowing is widespread: 15 of the 20 cities saw smaller monthly increases in July 2018 than in July 2017."
One reason he cited is housing affordability. That got worse this week when the Federal Reserve raised interest rates a quarter point. That means the same house is going to cost you more if you are not paying cash.
What this means for Las Vegas buyers: Get pre-approved and lock in your interest rate ASAP.
It also means there are more houses to look at. And you can bargain with the sellers and maybe actually win a battle or two.
What this means for Las Vegas sellers: If you are thinking about selling, now is as good a time as any. Because prices may not go up that much more and there may be fewer buyers about to afford your home.
And the days of wishful thinking are over. Price it fairly if you really do want to sell.
N.B. Robert Schiller is a Nobel-prize winning economist who actually predicted the real estate Apocalypse (my term) during the last boom. I actually took his class at Yale. He created the index with his friend at Harvard and then they sold it to S&P. He is my guru...
((hugs)) BETH Ellyn
THE Las Vegas Real Estate Concierge...who fights for you when challenges appear...because they do!
702.758.4318 Talk. Text. SMS. Video chat
yale1974@gmail.com Google hangouts
P.S. If you want to discuss what to do with your house, call, text or email. Lattes are on me!
BA: Yale
MS: Columbia
MBA: L'ecole du Hard Knocks
Licensed in Nevada since 1996: I have previous!
When competence AND creativity matter!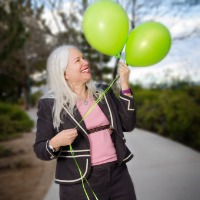 Author:
Beth Ellyn Rosenthal
Phone:
702-758-4318
Dated:
September 27th 2018
Views:
49
About Beth Ellyn: I like to be a pioneer.I I am the founding state broker for Nevada for eXp. I am agent 61 out of ove...