Why Las Vegas Ranked No. 4 in Places to Move To...And Is This a GOOD Thing?
Redfin reported last week that home buyers in expensive markets--think San Francisco, New York, Los Angeles or Washington, DC-- searched for homes to buy in Las Vegas, Phoenix and Austin.
Their reason why: Because property taxes, income taxes and home prices are lower in our corner of the world.
Redfin's Migration Report scrubbed data for over one million users who searched for homes across 80 metro areas from April 1 until June 30.
The report found taxes are three times lower in the top-10 migration destinations than in the 10 places people are fleeing.
And last year's tax reform hastened this trend. The new law hurt homeowners in high-tax areas because homeowner's can't deduction interest on home equity loans if they use the money for anything other than home renovations and they can only deduct state and local taxes up to $100,000 of home value. Most homes in these areas start at five times that. The bottom line: Their income taxes will be higher.
Here's a chart that graphically shows this trend:
Here are the Top 10 places to move, according to Redfin:
Phoenix
Sacramento
Altanta
LAS VEGAS
Portland
Austin
Dallas
Miami
San Diego (?????)
Nashville
According to Redfin, Las Vegas has the highest share of non-local searches: 41 percent.
As we locals know, there are 10 billion reasons why this is a GREAT place to live. But
No state income tax
Historically low housing prices
Great weather (excluding July and August)
Fun things to do
Professional sports teams (finally)
No grass to mow
are the chief reasons. (Or at least my chief reasons.)
Here in Las Vegas we don't know folks like Florence and Harvey!
Currently our median home price is $290,000. The average price per square foot is about $183. I am thinking about buying a second home in Aspen. The median price for condos the size of my Henderson kitchen is $1700 per square foot in Aspen.
We also have deliciously low property taxes, thanks to the state's gambling revenues which basically underrights the Clark County School system. Yes, revenues from the likes of MGM Resorts subsidizes Las Vegas homeowners. An exmple:
I have a condo in Dallas that's worth about $112,000. My property taxes are $1340 a year. My home in Henderson is worth about $480,000. My property taxes are $2300.
What does this mean for Las Vegas homeowners? I predict this will put pressure on home prices because we do have a limited supply and more people want 'em. Standard law of supply and demand.
Of course, people coming from those high-priced areas think they are literally stealing homes in Las Vegas compared to New York or LA prices. So they are less price sensitive than us long-time locals. Once again, a good thing for current homeowners.
Stay tuned to see what ACTUALLY happens.
((hugs)) BETH Ellyn
THE Las Vegas Real Estate Concierge...who fights for you when challenges arise, because they do!
702.758.4318 Talk. Text. SMS. Video chat
yale1974@gmail.com Google hangouts
BA: Yale
MS: Columbia
MBA: L'ecole du Hard Knocks
Licensed in Nevada since 1996: I have previous!
When competence AND creativity matter!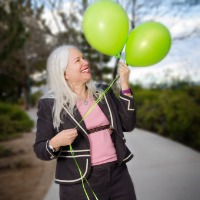 Author:
Beth Ellyn Rosenthal
Phone:
702-758-4318
Dated:
September 13th 2018
Views:
58
About Beth Ellyn: I like to be a pioneer.I I am the founding state broker for Nevada for eXp. I am agent 61 out of ove...